We are person-centered and truly cater to individual needs through several types of therapy practices.
working through things alone is
hard
If these statements resonate, we might be the right practice for you:
• You often think about things that happened in the past.
• You have not felt that your culture was affirmed or considered in past therapeutic relationships.
• You have a difficult time asking for what you need in your relationships.
• You have a difficult time accepting help from others.
• You have had a complicated relationship with your body.
• The relationship with your family can be overwhelming at times but is hard to imagine how it could be different.
• You have been told that you are "too sensitive" by others.
• You have a hard time identifying what you are feeling and what to do with your emotions.
• You are afraid to "feel your emotions" because you feel that you will be angry, cry, or be out of control.
• You do not feel good about your body and have tried several diets and workout programs.
• You are often the "problem solver" or "mediator" in your family.
• You feel like you cannot be your authentic self around others.
• You have studied or worked in mainstream agencies, schools, or programs that were toxic.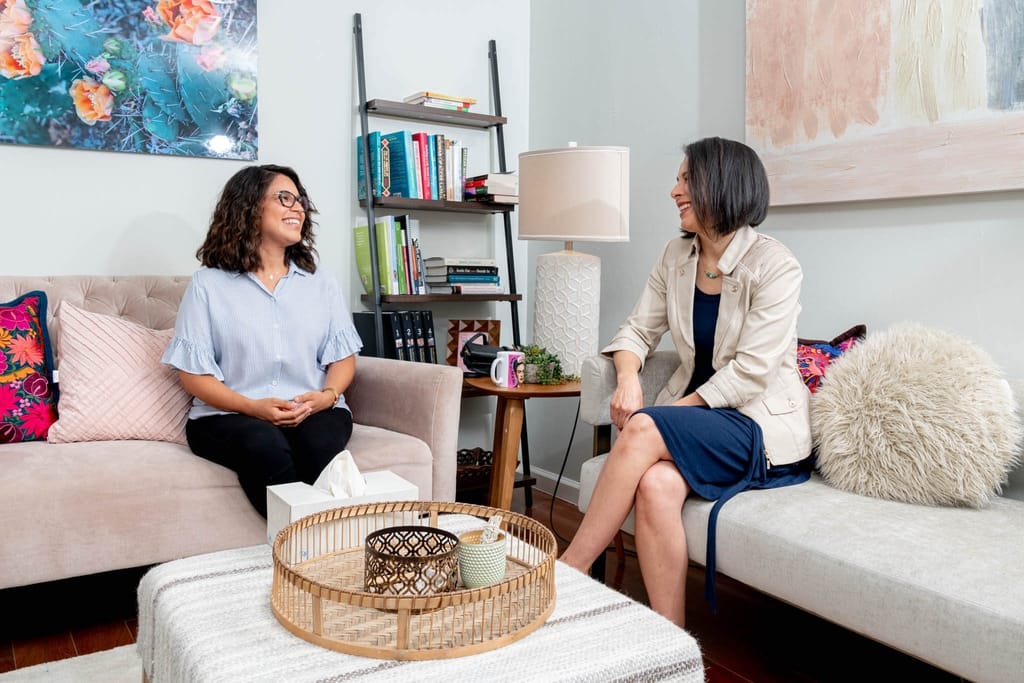 • Trauma-informed and person-centered
• Radically Open Dialectical Behavior Therapy (RO-DBT)
• Dialectical Behavior Therapy
• Acceptance and Commitment Therapy
• Somatic Experiencing
• EMDR
If we do not provide the services that you are looking for, we can help you find therapists with similar areas of practice.
FRIENDLY APPROACH
PROFESSIONAL SERVICES
Our values include a culturally-centered and anti-oppressive, collaborative, and relational approach to healing-informed and empowerment based-care for psychological trauma. We draw from cultural resiliency and uplift traditional healing and collective cultural wisdom. 
Are you interested in learning more about therapy but you're feeling too nervous or anxious to seek help? We are here for you at your own pace and convenience. By filling out our form to request a consultation below, there are absolutely no requirements or commitments- your healing journey is just a conversation away with Prickly Pear.